Major Functions and Features
Easy Order Creation and Stock Management
Alerts for better Monitoring of stock and orders
Costs Calculation
BI Reports
PowerAccounting Integration
Easy Order Creation and Stock Management
PowerWine allows you to quickly and easily create your purchase orders, customer orders and invoicing through order copy functions to save you time and ensure data accuracy. Furthermore, your stock is synchronized with your orders, so as to increase your business efficiency from order creation to fulfillment.
Costs Calculation
With PowerWine, you can apply additional costs (like freight costs, insurance, duty, etc.) on to the original purchase cost to obtain a more realistic cost of your wine.
PowerWine provides average, FIFO or LIFO costing method. PowerWine also allows user to define periodic exchange rates to convert purchase costs, stock costs into company currency for value comparison and accounting purpose.
This helps your setting of selling price to ensure a reasonable profit.
BI Reports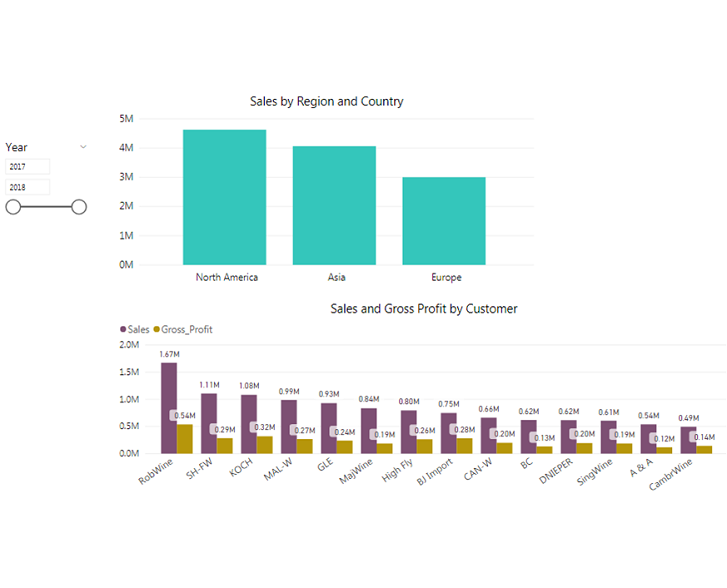 PowerWine also delivers business intelligence dashboard reports through iOS or Android mobile devices to enable organizations to make faster and better business decisions anytime anywhere. Users can utilize Power BI, from Microsoft, to view pre-built dashboard reports like sales by customer, product, country or region, and gross profit by product and country as well as others to facilitate better decision making.
PowerAccounting Integration
Through integration with PowerAccounting, the PowerWine sales, purchase and stock details can be updated to the PowerAccounting modules to provide you even greater visibility over costs and profits.